Our Team's Recommendations
Tarifa, worldly known as the "European wind capital", it's not only worth a visit for its marvelous kite spots, but it's also a jewel when it comes to its cuisine.
Thanks to its privileged location, only 14 km by boat from Africa, this town has incorporated into its culinary panorama the influences of the people who have passed through here (North Africans, Moors, Christians, Jews, and Romans).
After a good kite session in Tarifa, you'll surely be hungry and in need of restoring your energy. Especially if you're just starting your kitesurfing course!
Thankfully, this Andalusian jewel has something for every taste or dietary requirement. Here are our team's recommendations:
1. Best Vegetarian/Vegan Restaurants in Tarifa
Homemade falafel, hummus, and delicious curry options. We recommend trying their vegan desserts too. Chilimosa staff also prepare take-away or deliver at your place at dinner time, if you're too tired from your afternoon Kitesurf class!
Not a strictly vegetarian restaurant, in Mic Moc you can find plenty of options to satisfy all tastes. If you spent all your energy fighting the waves and the wind during your kiteboarding class, you must try their Vegetarian/Vegan Wok option as a main, and their Mezze as a starter. You surely won't be disappointed!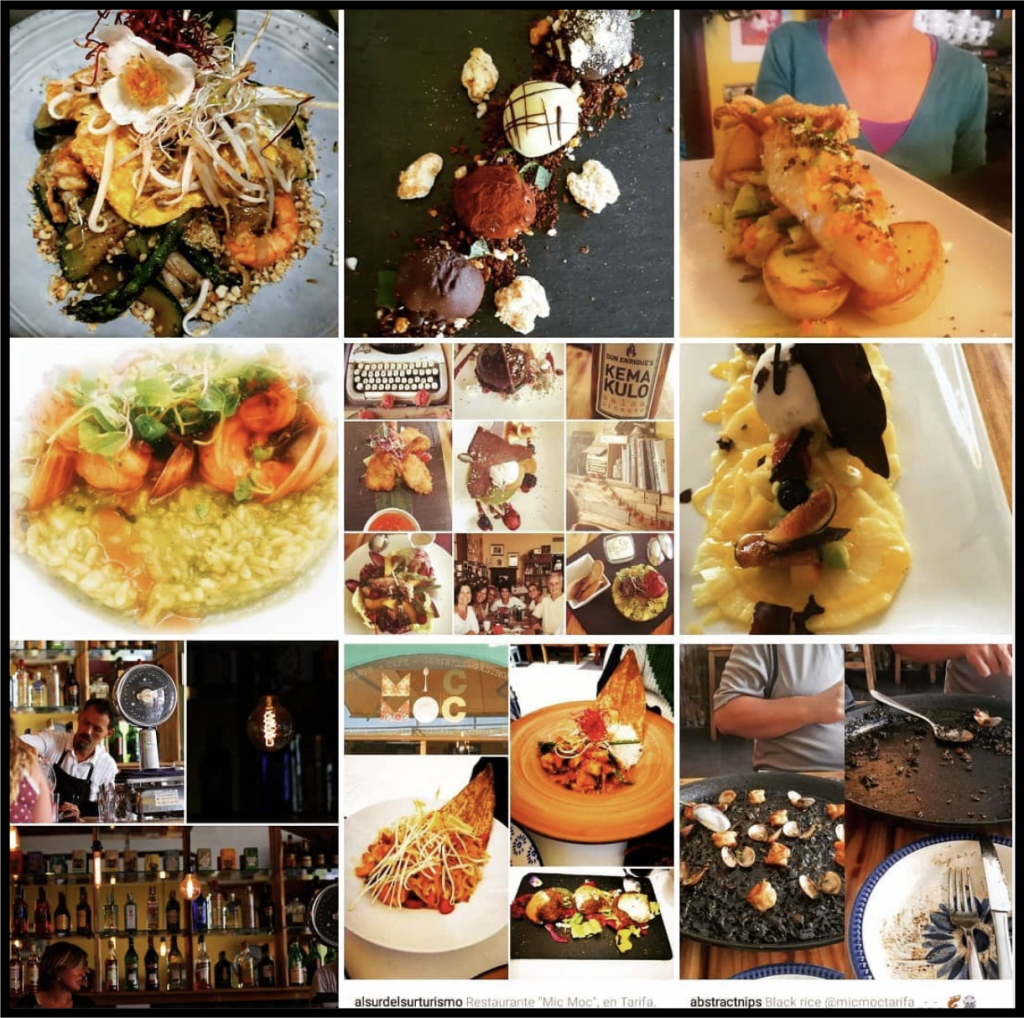 From their Instagram @micmoctarifa
2. Best Meat Restaurants in Tarifa
Sometimes all you need to gain your energy back is a good dose of proteins! Especially after spending all the day on the beach.
This gem is located just outside of Tarifa old town, one minute to the right from the Puerta de Jerez. Ready for an Uruguayan kick? Puerto Parrilla offers delicious meat cooked a la parrilla, traditional tastes brought from the other side of the Ocean.
From their IG: @puertoparrillaes
If you were kiting in Valdevaqueros o Los Lances, just drive by on your way back to Tarifa. If you're feeling like a hamburger after your sunset session, this place is your go-to. With a beautiful garden to relax with your friends and family, it can be very busy, so better book in advance.
*Image source: pachamama.com
3. Best Tapas In Tarifa
From the long cue outside, both at lunch and dinner time, you can easily guess how worth the hype this place is. Excellent tapas style and flavors that will explode in your mouth. Not possible to book a table, so we recommend going earlier than normal dinner time (Spanish time).
Pictures from TripAdvisor
The right place to make a stop before your night out in town. Located in the old town, No. 6 Cocina Sencilla is a Tapas bar with a modern twist. You can find meat, fish, and veggie options too. Our absolute favourite is the "pan negro con chipirones", to die for!
4. Best Breakfast and Brunch in Tarifa
If you sipped on one too many cocktails last night, or you want to fuel up before your kitesurfing day, there are high chances you could use a good brunch or breakfast. Here are our favorites:
Italian owners and excellent coffee that can cure everything. Amazing selection of eggs to recharge your batteries or fruit bowls as healthier options. Its interiors are also very carefully selected, reminding Moroccan influences. They close at 3 pm, so keep it in mind when choosing it for brunch/lunch.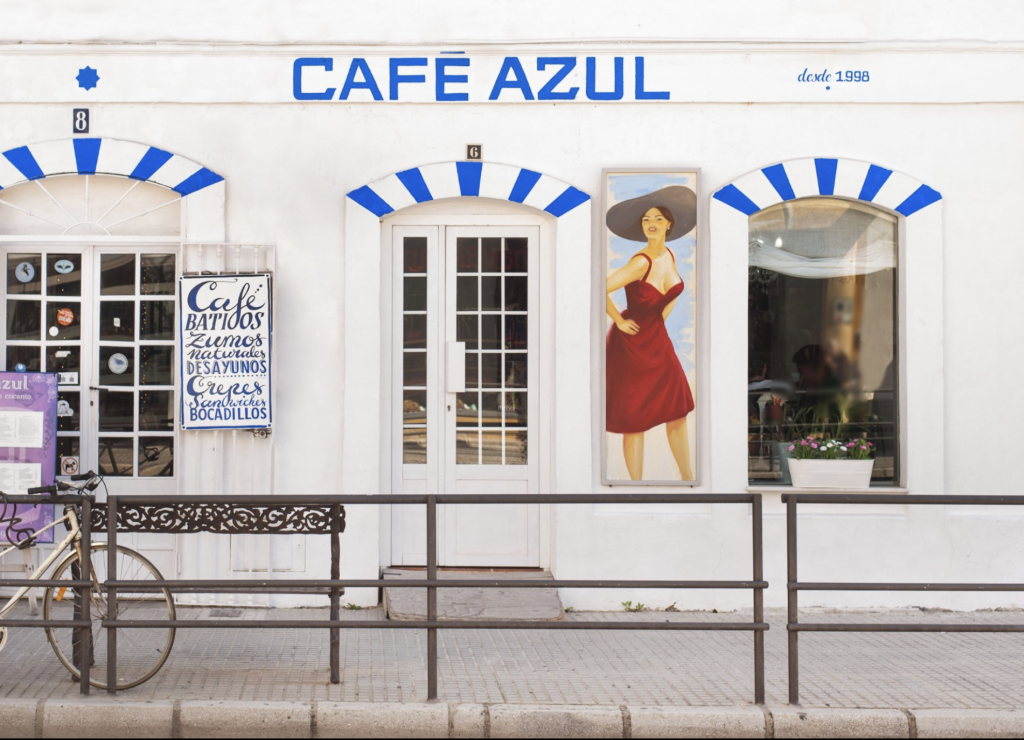 A gem when it comes to food and interior design. A French touch for a meal that tastes like home. We love how much attention the owners put into choosing each and every art piece for the Cafe, that same attention they have when dealing with clients. We recommend you try their Chachouka, you won't regret it!
Did you like our recommendations? Let us know in the comments if you think we should add more! Stay tuned for our guide to best Bars!
See you in the water!