Are you an adrenaline junkie looking to embark on an exhilarating water sport adventure? Kitesurfing might just be the perfect activity for you! Before you jump into this thrilling sport, it's important to consider the costs involved, as they can vary across different parts of the world.
In this article, we'll delve into the kitesurfing lesson costs in various popular destinations, highlighting the affordability and allure of Tarifa, Spain, as an ideal location for your kitesurfing journey.
Kitesurfing Lesson Costs Around the World
Let's have a closer look at the approximate costs of kitesurfing lessons in different parts of the world:
a) Kitesurfing Lessons Costs in Tarifa, Spain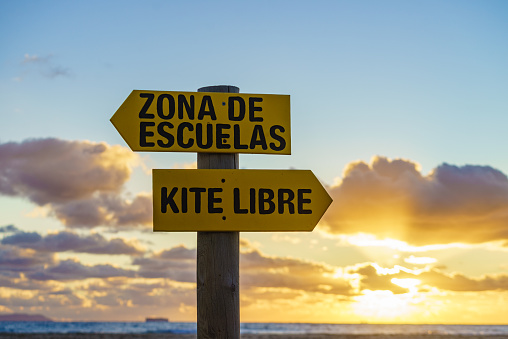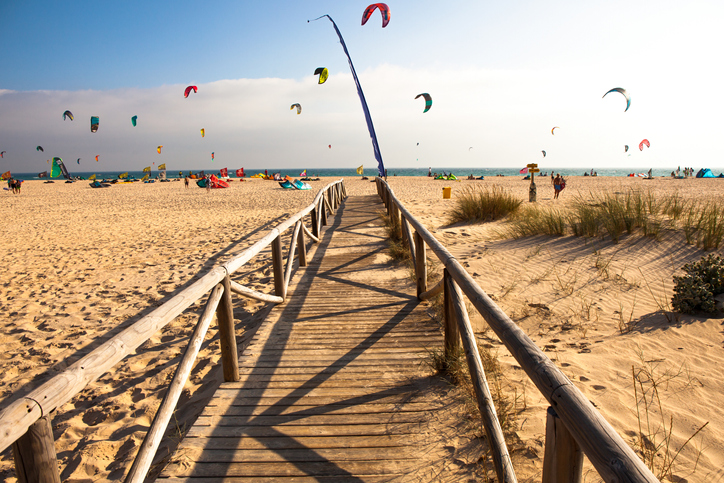 Known as the kitesurfing capital of Europe, Tarifa is a paradise for water sports enthusiasts. With its consistent winds, sandy beaches, and vibrant kitesurfing community, Tarifa offers an excellent learning environment. The average cost for a beginner's kitesurfing course in Tarifa ranges from €200 to €400 ($235 to $470) for a 10-12 hour package, including equipment rental.
Here are some average prices for kiteboarding lessons in Tarifa:
Private Lessons: Private lessons in Tarifa typically cost between €65 to €100 per hour. Private lessons offer one-on-one instruction and can be tailored to your individual needs and skill level.
Group Lessons: Group lessons in Tarifa typically cost between €25 to €50 per hour per person, depending on the size of the group. Group lessons offer instruction in a group setting and can be a fun way to learn with other beginners.
Package Deals: Some kiteboarding schools in Tarifa, like in Tarifa Max Kitesurfing School, may offer package deals for multiple lessons. These packages can be a great way to save money while investing in your kiteboarding skills. Prices for package deals can vary depending on the number of lessons and the type of lessons included.
Have a look at our price list for more information: https://www.tarifamax.com/en/price-list/
Private Lessons: Private kiteboarding lessons in Hurghada, Egypt, typically range from €250 to €400 for a beginner's course. This price includes several hours of one-on-one instruction spread over multiple days and equipment rental.
Group Lessons: Group kiteboarding lessons in Hurghada can range from €150 to €250 per person for a beginner's course. Group lessons usually have a small student-to-instructor ratio and provide an opportunity to learn alongside other kiteboarding enthusiasts.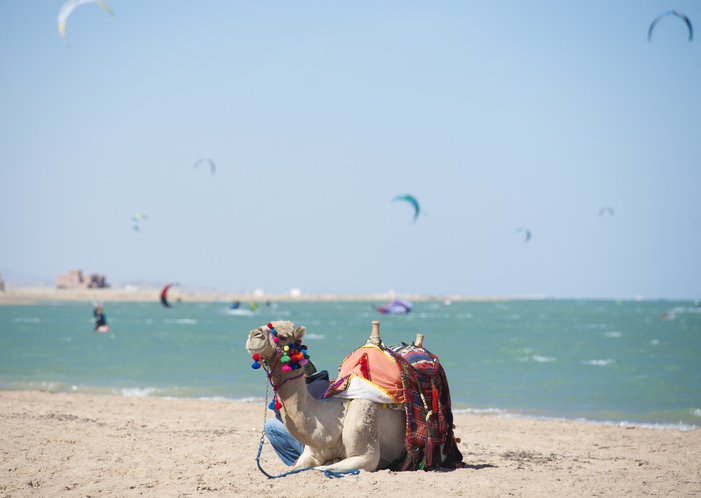 Private Lessons: Private kiteboarding lessons in Dakhla typically range from €300 to €500 for a beginner's course. Private lessons offer dedicated attention from an instructor and a customizable learning experience.
Group Lessons: Group kiteboarding lessons in Dakhla can cost around €200 to €350 per person for a beginner's course. Learning in a group setting enables you to share the experience with fellow kiteboarding enthusiasts while benefiting from a lower price point.
Tarifa vs. Other Destinations
While each destination offers its unique charm, Tarifa stands out for its comparatively lower kitesurfing lesson costs. Additionally, Tarifa boasts consistent winds, a range of affordable accommodations, and a vibrant kitesurfing scene, making it an irresistible choice for enthusiasts.
Why Choose Tarifa for Your Kitesurfing Lessons?
a) Affordable Lessons: As mentioned earlier, Tarifa offers competitive kitesurfing lesson prices, allowing you to make the most of your budget without compromising on quality. This cost advantage makes it an attractive option for both beginners and experienced riders.
b) Ideal Wind Conditions: Tarifa is blessed with the perfect wind conditions for kitesurfing. The Levante wind from the east and the Poniente wind from the west create consistent and reliable breezes throughout the year, ensuring optimal learning experiences for beginners and advanced riders alike.
c) World-Class Instructors: Tarifa is home to numerous qualified and experienced kitesurfing instructors who are passionate about sharing their expertise. These professionals can guide you through every step of your kitesurfing journey, ensuring your safety and skill development.
When choosing an instructor, it is important to consider their experience and qualifications. Look for instructors who are certified by reputable kiteboarding organizations, such as the International Kiteboarding Organization (IKO) or the local Federación Andalusa de Vela (FAV).
Our instructors hold double qualification and have extensive teaching experience, you're in the most experienced hands in Tarifa!
d) State-of-the-Art Equipment: Tarifa Max Kitesurfing provides top-of-the-line kitesurfing equipment for all lessons. From kites to boards and safety gear, we prioritize your safety and comfort during every session. Our gear is regularly inspected and updated to ensure the highest standards of quality and reliability. We work with rescue boats to ensure the smoothest learning experience possible.
e) Diverse Kitesurfing Spots: Tarifa offers a variety of kitesurfing spots suitable for all skill levels. Whether you're a beginner or an advanced rider, Tarifa provides the perfect setting to improve your skills and enjoy exhilarating kitesurfing sessions.
Conclusion
Kitesurfing is an electrifying water sport that promises endless excitement and adventure. While kitesurfing lesson costs may vary worldwide, Tarifa emerges as a standout destination due to its affordability, ideal wind conditions, world-class instructors, and diverse kitesurfing spots. So, if you're seeking an unforgettable kitesurfing experience, Tarifa should be at the top of your list. Pack your bags, head to this coastal gem, and let the wind carry you into an incredible kitesurfing journey!
Overall, the cost of kiteboarding lessons can vary, but it is important to remember that investing in quality instruction can ultimately save you time and money in the long run. With dedication and practice, you can become proficient at kiteboarding and enjoy all the thrills and excitement that this amazing sport has to offer.