Maybe you've had it in your head for a while, or maybe you're tired of your friends speaking about knots, C-Shapes, upwind, or self-rescue without understanding a word. It means only one thing: it's time for you to book a kitesurfing course in Tarifa!
If being out at sea while doing an amazing sport is not already a reason good enough, we'll give you another top 5!
1. You'll make new friends!
Have you ever seen a sad kitesurfer? Neither did we! You'll experience positive vibes, big smiles, and an easy flow in conversations. It's easier to bond over something both parts are passionate about, and kitesurfers are VERY passionate about the sport! In addition, everyone needs a buddy to go kite with, hence a new bestie is on the way!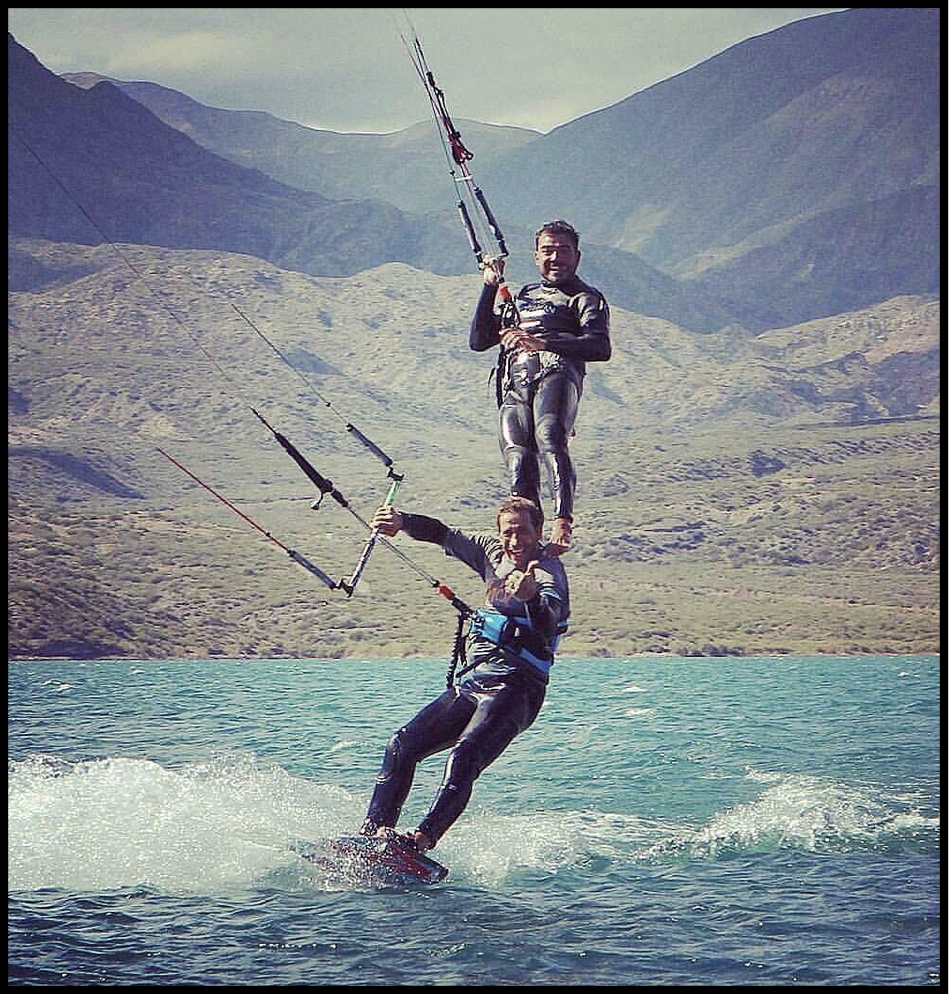 2. You'll get in good shape, quickly!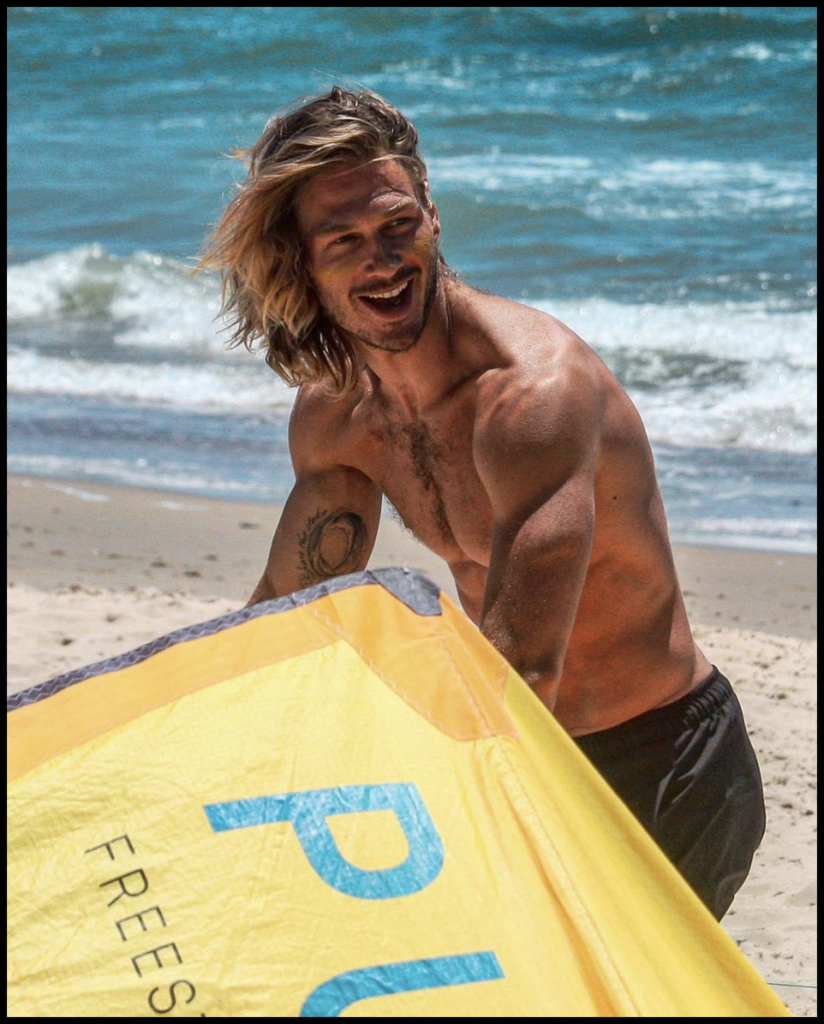 Kitesurfing will help you shed those infamous extra five kilos you gained during the lockdown. Especially in Tarifa, where the wind conditions can be different every day. Studies show that kitesurfing has an approximate MET of 10 (when riding aggressively), therefore we can use the following formula to calculate how many calories you'll burn in one hour in the water:
Calories Burned Per Minute = METs * 3.5 * (bodyweight in kilograms / 200).
A 75 kilos rider will burn 788 calories per hour if racing aggressively. You do the math 🙂
3. Bye Bye Stress!
An extensive amount of research already shows the benefits of doing sports, surely this is nothing new. Kitesurfing takes this to a whole other level. Add the extreme sport component (hello, Adrenaline!), sea salt, and Sun: sounds very much like the recipe for happiness!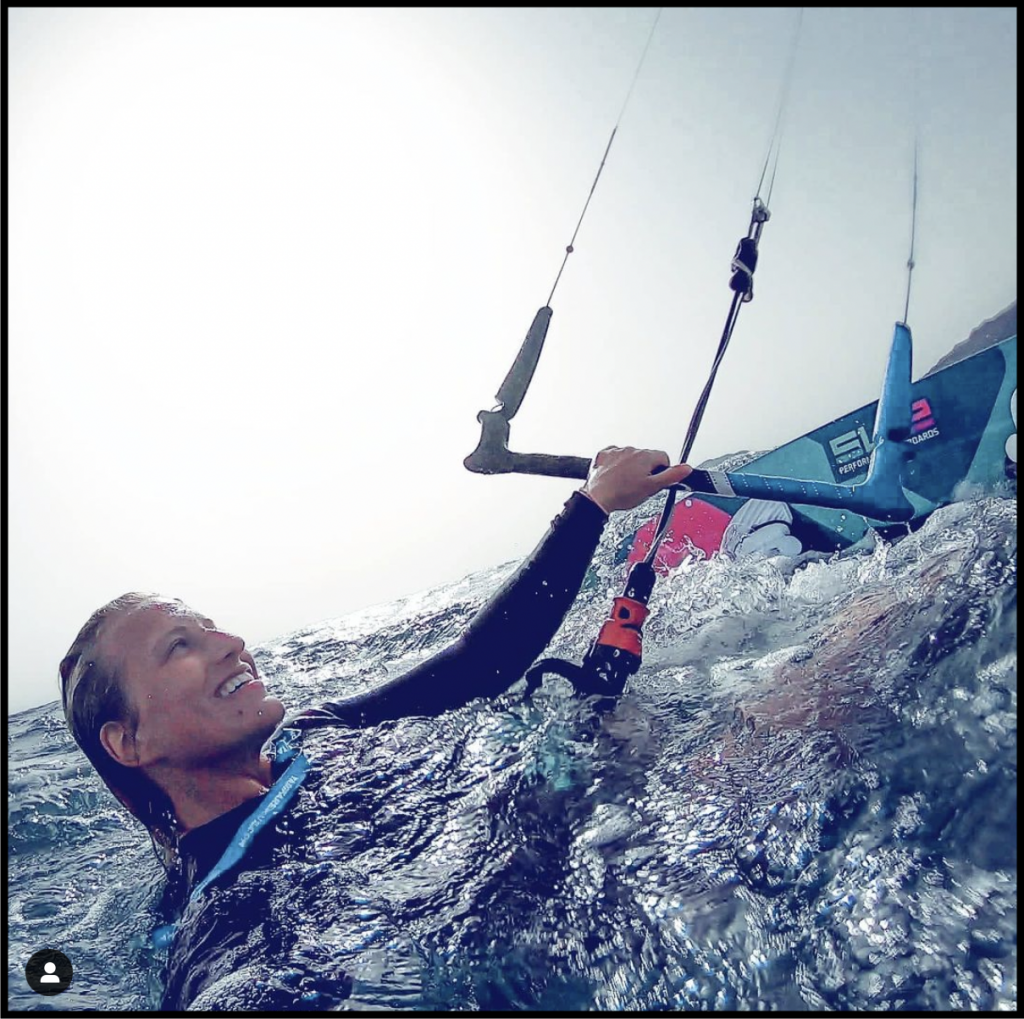 4. You'll be part of a very supportive community
Everyone loves speaking about their gear, brands, spots. A favorite activity of a kitesurfer out of the water? Give his/her opinion on a topic. If you need help, you'll have a huge community ready to help you.
5. You'll start traveling the world with a kite!
You finished your kitesurfing course in Tarifa. You're hooked. You're asking yourself: "Now what?"
We know that there's a high chance you'll never like a non-windy beach again (sorry not sorry :D). You will develop a nomadic desire for exotic windy locations, where no wetsuit will be needed. A simpler lifestyle and a switch to non-mass-destination tourism. And let's be honest, the world needs it.
Are you convinced yet? We think so!
Whatsapp/call at +34 696 55 82 27 or send us an email at info@tarifamax.com to book your kitesurf course in Tarifa this summer with us!
We'll see you in the water!